From the Llandegfedd Reservoir, you will hit your first ascent, a short, sharp burst on road to warm your legs up and get the blood pumping.
Keep your eyes peeled for those fluro pink signs. Our bike course is simple to follow with course signs placed at a minimum of every 500metres and if something tricky or hazardous is ahead then we'll put up extra signs or a safety marshal to guide you.
After a short blast along quiet country lanes the route peels left on a dead end lane, past farm buildings until you hit your first bridleway. The bridleway starts out wide and easy to navigate lulling you in to a false sense of security. Gradually, the path narrows and the terrain gets more technical with a steeper descent. Following the recent storms, a few large trees have been uprooted and fallen across the trail. At this point the bike course becomes more of an obstacle course and you will need to get off your bike to navigate the trees. Either feed your bike through the gap or be a hero and climb on over. There are two very gnarly sections within this 15K bike course, this being the first and due to the technical nature of these sections you may feel more comfortable either walking or running your bikes down. Do whatever feels best for you but do not take unnecessary risks.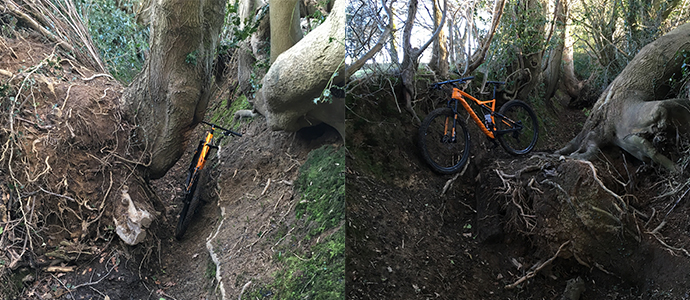 At the foot of the first descent you will be greeted by Sor Brook Ford, perfectly easy to ride through just hold a straight line and power through the water… only wimps have dry feet! Once through the ford you will take a steady and scenic climb up a farm track that winds its way back up to a quiet country lane.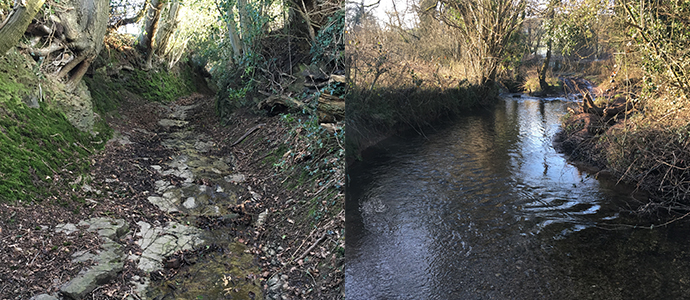 Breaking right you will drop down a short road section through Llandegfedd passing the Farmers Arms (resist, resist, resist). Follow those pink signs as the route swings up through a small dairy farm. The farmer is aware of the event and hopefully no cattle should be in your way. Once past the dairy farm the bridleway winds through stunning meadows and then climbs up leading you out on to a quiet country lane.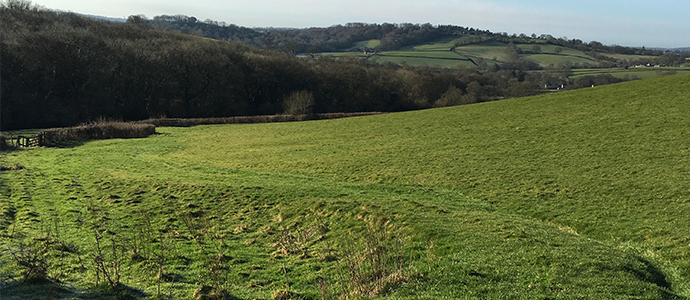 A short sharp burst up the country lane until you reach the Feed Station where you break sharp left on to Green Lane, your 2nd and final technical descent. Much like the first gully the bridleway starts out quite wide and easy to ride but quickly becomes steeper with rocky and craggy terrain. These storm gullies carry all of the floodwater from the hills to the valley floor so in places it is much like riding down an old riverbed with cracks, potholes and a number of features that can easily unseat you. Again, have your wits about you and if concerned simply walk or run your bikes down.
At the foot of the descent, we swing you right and lead you on a steady descent through woodland before leading you through forest with a fast section of bridleway. Once through the forest, you swing left on a quiet country lane that climbs steadily back up and past the Carpenters Arms, Coed-y-paen (resist again!). Dropping down the lane you will reach on your left your final off-road section. A steep sheep track, which is narrow and easy to ride if, dry but if we've had rain then you'll be running your bike up this section. At the top, the track opens up in to sheep pasture that overlooks the reservoir and you make a fast and steep drop back down to the reservoir, through the SUP Village and into the bike transition. If you're a Barbarian you'll continue through the transition to complete your 2nd loop of the bike course.