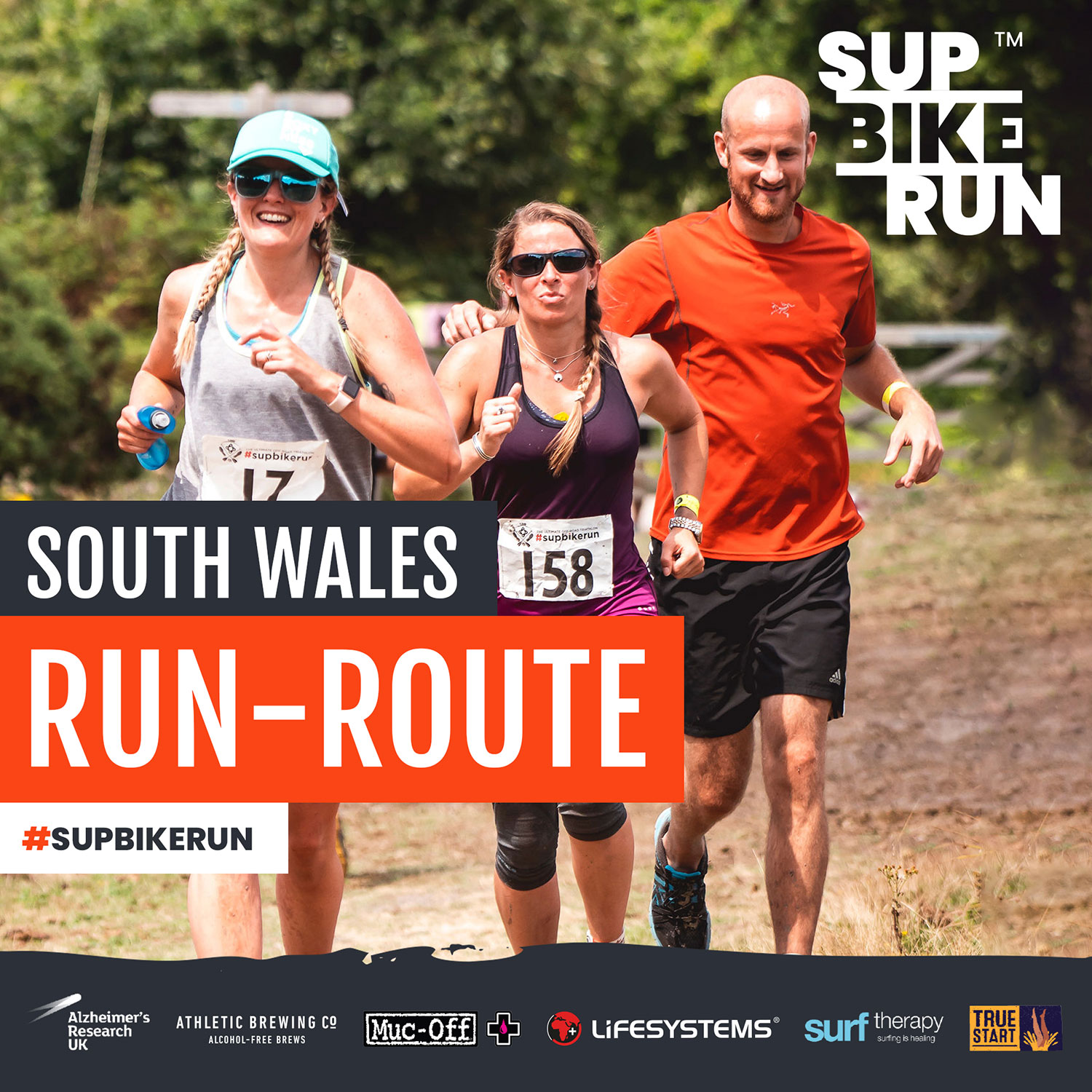 SOUTH WALES THE RUN ROUTE
The South Wales trail run is a super simple, mostly flat, 'out and back' run format.
Leaving transition you'll turn left to cross the stream picking up well signed footpaths that cross over the meadows surrounding the lake. These flat and well maintained paths curve around the lake and are broken up with a few gates you'll need to open and close due to livestock. In terms of livestock, there are a few sheep and horses but we have arranged for these to be kept slightly higher up so they shouldn't be on the trails.
The Brecon Beacons National Park have done an exceptional job at installing gates and wooded bridges at certain sections that connect the meadows. Some of these gates will be marshalled to make it easier for you to pass through but if a gate isn't marshalled then kindly close it as you pass through.
The 5km trail run is super simple taking you 2.5km out to Llangasty, at this point you'll see a marshal and feather flag that indicates your turning point to head back and cross the finish line. Those runners completing the Long distance 10km will complete a 2nd lap turning again just before the stream (clearly signed where to turn).
The run route is marked with BLUE signs, there will be a water station within bike transition so drink before you head out on the run. If it's a hot day we will also place a water station out on the run course next to the sign indicating where Long distance runners need to turn.