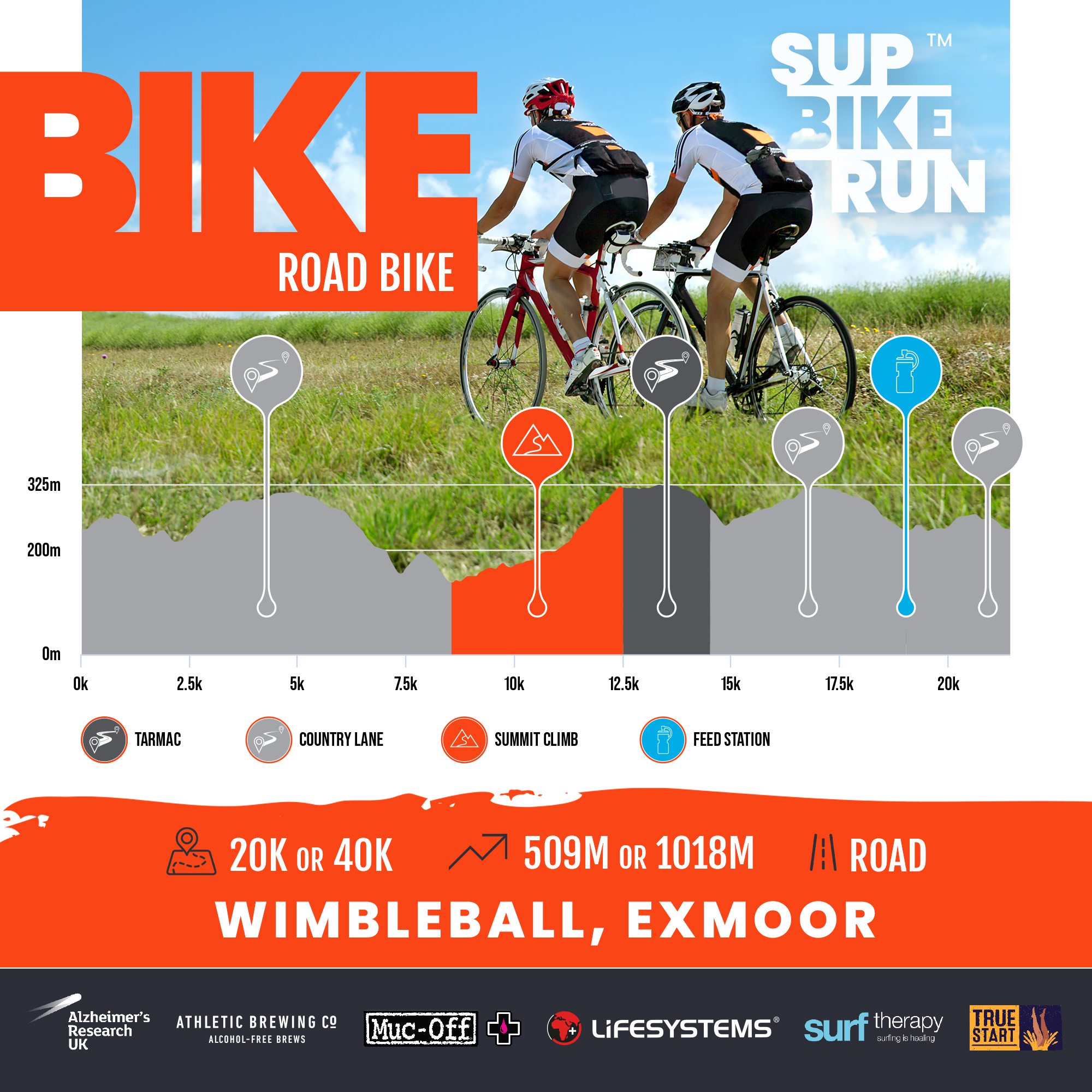 EXMOOR – THE ROAD BIKE ROUTE
The beast of the bunch, and it's no wonder that Ironman staged their most iconic triathlon at Wimbleball Lake because the area provides some insane and tough cycling!
The toughest ride in our 2022 line up, this 21km road bike route packs in a whopping 509m of ascent. Your adventure starts with a gentle ride away from the venue on good country lanes, undulating roads warm up your legs as you pass Bryants Bridge, Mill Cross, and Beech Tree Cross. Its then just over 2km of downhill with a super steep downhill section just before 7km. At 7km you have a very sharp dog leg and left hand turn so please go super steady on the steep downhill, it's easy to overshoot this section.
It's then up and over to Bury and from Dyehouse Corner at 9km you commence your summit climb. Just over 3km of climbing and 183m of ascent. At the top of Windway Hill you take a good section of road towards Upton, breaking left towards Bridge End and climbing up to Henstown. It's then gentle downhills to Bessom Cross where you'll find the feed station.
Your last section crosses Bessom Bridge and drops back down to the entrance to the lake. Standard distance participants will turn left and head back to transition. Long distance riders will head straight on to compete a 2nd lap making just over 42km and 1018m of ascent… phew!
ROUTE STATISTICS
Distance 21K
Lowest Point – 138m
Highest Point – 325m
Uphill – 10.62K
Downhill – 9.36K
Flat – 1.44K
Steepest Uphill +14.4%
Steepest Downhill -16.7%
Longest Uphill – 2.1K
Longest Downhill -2.07K