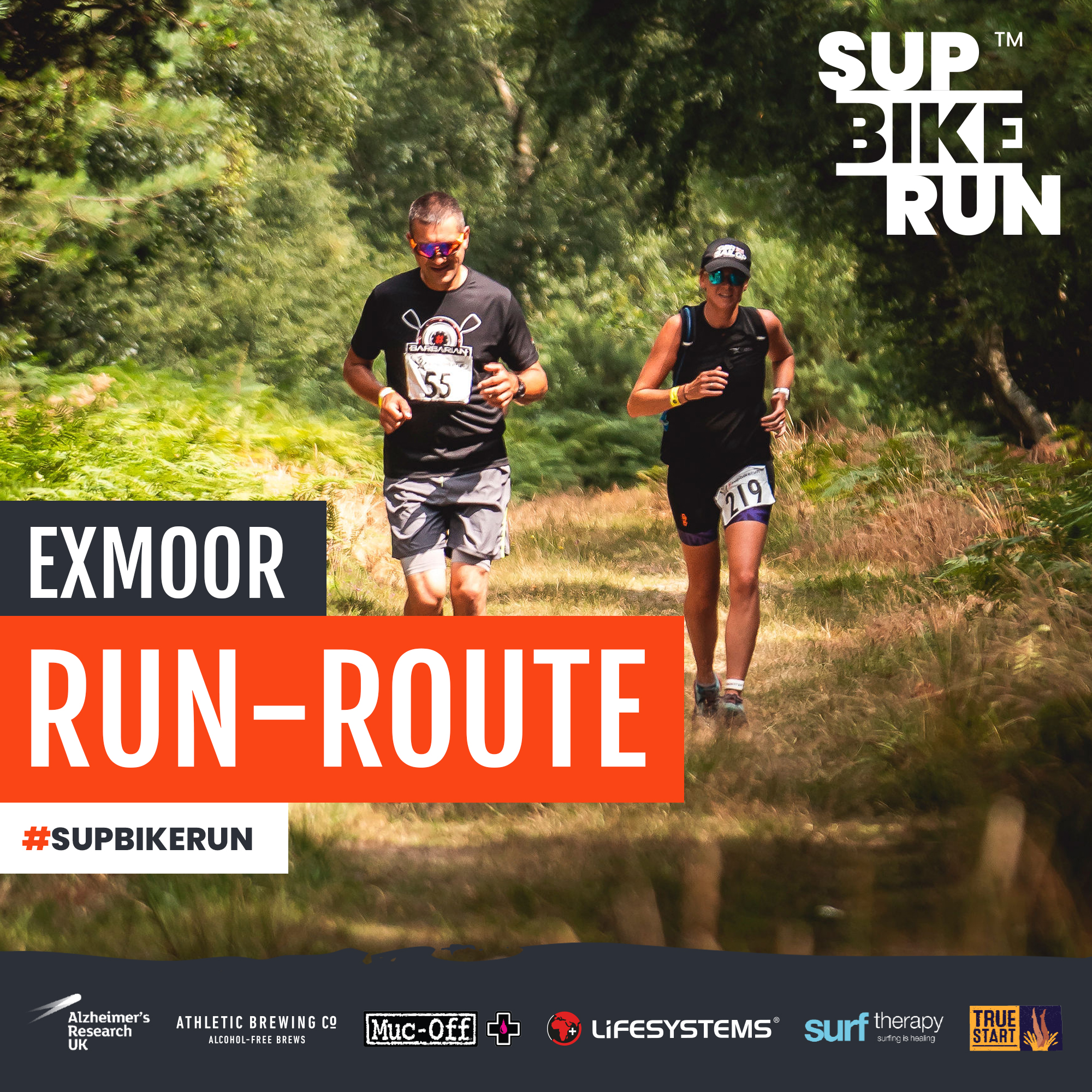 EXMOOR – THE TRAIL RUN ROUTE
The 5km trail run route at Wimbleball Lake is a simple out and back route that takes you from transition down to the impressive dam and then through Deer Park.
As you leave transition, marshals will be directing you towards the blue signs. The trail run is mostly flat with a total ascent of 58m, those of you doing the Long distance will be grateful for this! The trail heads down around the back of the sailing club and then follows the banks of the lake with stunning views across the water.
Just before 2km you will reach the mighty dam. Constructed in the early 70's, the concrete buttress construction impounds the River Haddeo creating the impressive 374 acre Wimbleball Lake. As you cross the dam you'll turn left and then pick up a trail that guides you into Deer Park.

As you reach the 2.5km point you'll see our safety marshal and feather flag indicating where you must turn. You then follow the same route back to the finish line to complete your run and complete your SUPBIKERUN adventure.
Long distance participants will double back completing a 2nd run making 10km total distance at the finish line.