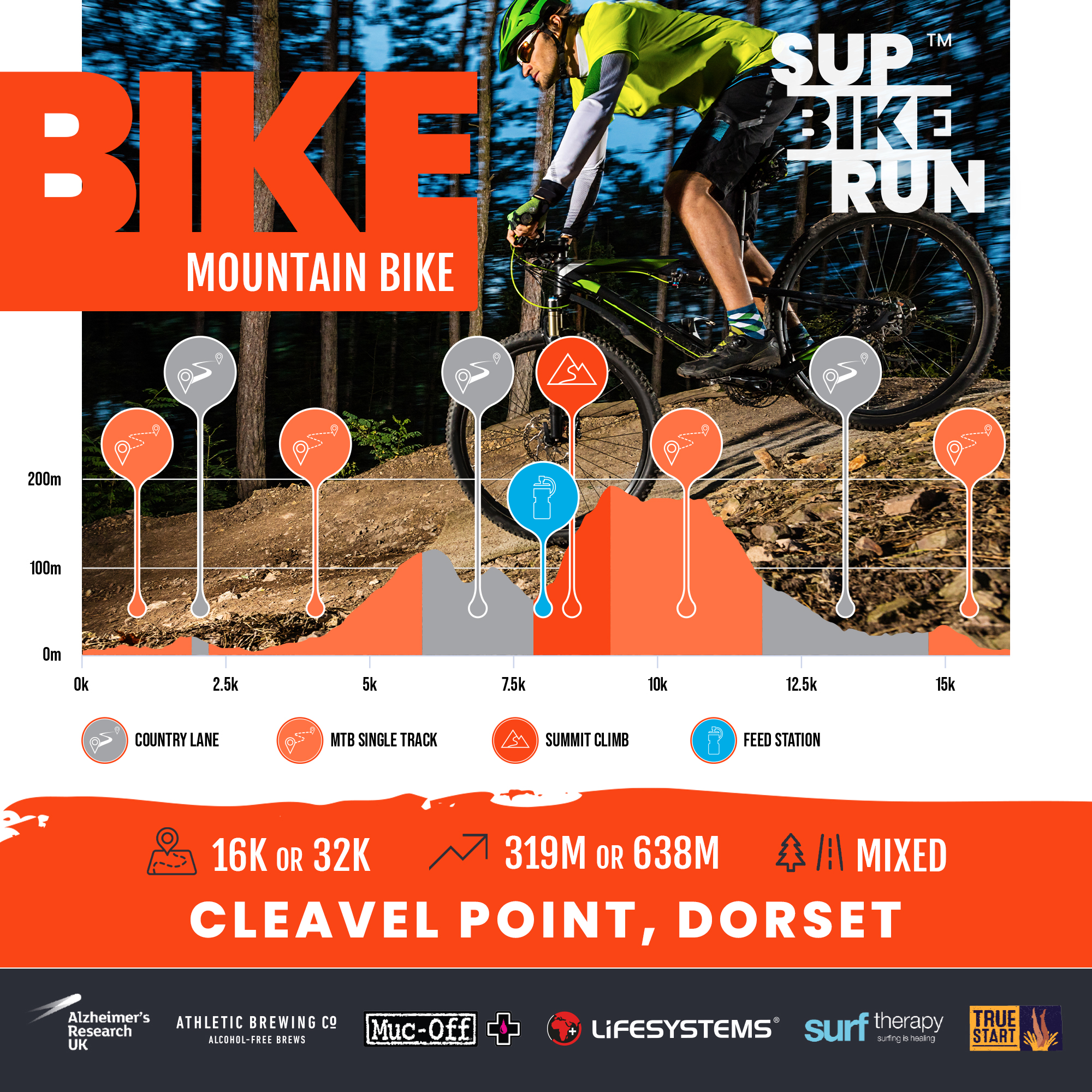 DORSET – THE MTB BIKE ROUTE
We've planned an awesome adventure for you, just over 16km of fun trails open to all abilities of rider. This route is best suited to hard-tail or full suspension bikes, gravel bikes would be ok!
Your ride starts with a 4km section that takes you through the Rempstone Estate, a mix of pine and conifer plantations and heathland scrub. When the sun beats down on these dusty trails, and the air fills with the scent of pine, you could almost imagine you were riding through the forests in Southern Spain or Portugal.
From 4km you start a gradual leg warming climb of 100m exiting on the B3351 Studland Road. It's now a short blast on tarmac for 2km to curve you around to the Purbeck Way, your main summit climb with 130m of climbing. Just before 8km you'll spot the feed station that will serve both the MTB riders heading out and the Road cyclists riding back in. Following your summit climb, you will reach Godlingstone Hill and from 10km you can relax knowing it's now mostly all downhill back to bike transition.
At 11km you break right on Forest Lane a super fun descent but go steady on the brakes and please watch out for cyclists or walkers that could be making the hard slog up! At 12km and the bottom of Forest Lane you'll cross carefully back over the Studland Road to pick up quiet country lanes to whizz you back down to Randalls Plantation, your final trails before tucking left back to transition to complete your adventure.
Long distance participants instead of trucking left will carry straight on to complete a 2nd lap making 32km with just over 576m of ascent.
ROUTE STATISTICS
Distance 16K
Lowest Point – 4m
Highest Point – 192m
Uphill – 7.20K
Downhill – 7.38K
Flat – 1.53K
Steepest Uphill +18.9%
Steepest Downhill -13.3%
Longest Uphill – 3.15K
Longest Downhill -2.43K