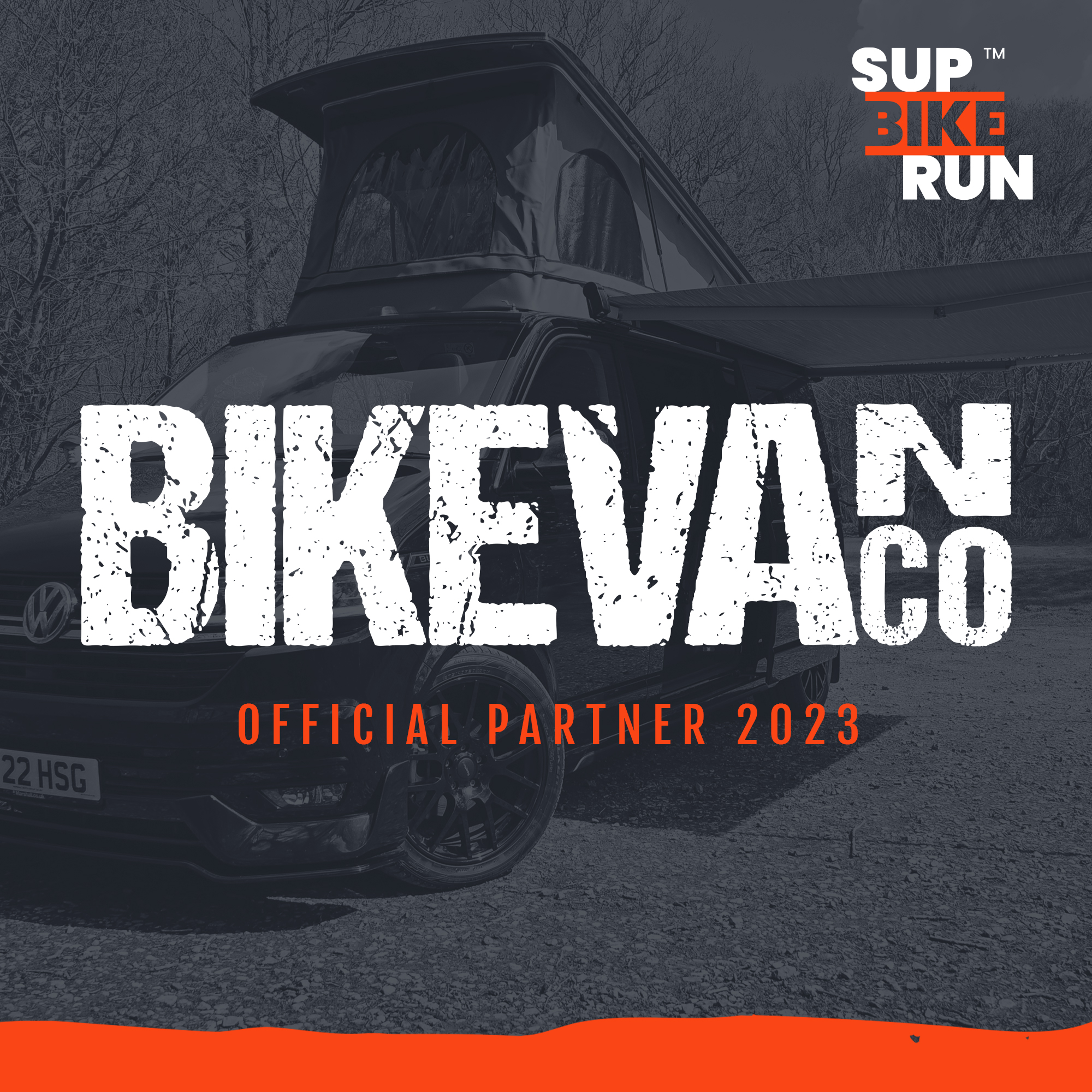 Bike Van Co official partner for SUPBIKERUN
A new and exciting partner for 2023, BikeVanCo are joining us to plug the essential gap for those participants that want to camp but don't want to rough it.
Offering a choice of bike specific action vans, BikeVanCo are offering all SUPBIKERUN participants a 10% discount on all van bookings for our event weekends. Their vans have been designed to allow you to carry all your kit but still have space to get eat, sleep, and get event ready. If a full-blown camper van adventure is just too expensive for you then BikeVanCo could very well be the solution for your next adventure.
Each of their vans is kitted out with a pop-top roof for sleeping, fridge, awning, and dedicated bike storage with jet wash, and complimentary Muc-Off cleaning products.
Van collection and delivery can be arranged with ease!
"BikeVanCo provides the best bike-specific and action sports vans for your epic adventures. Hire our vans to attend events and races or follow your own path."
Spinlock will supply SUPBIKERUN with the ALTO Belt Pack, a lightweight and innovative safety flotation device. We will have 30 ALTO packs at the start line of each event for our participants to use. Alternatively, you can purchase your own ALTO pack with 25% off by using the link below and using the promo code: SUPBIKERUN
Learn more about Bike Van Co on their website, get in touch with them, mention SUPBIKERUN, and the team will offer you a discount on your booking!