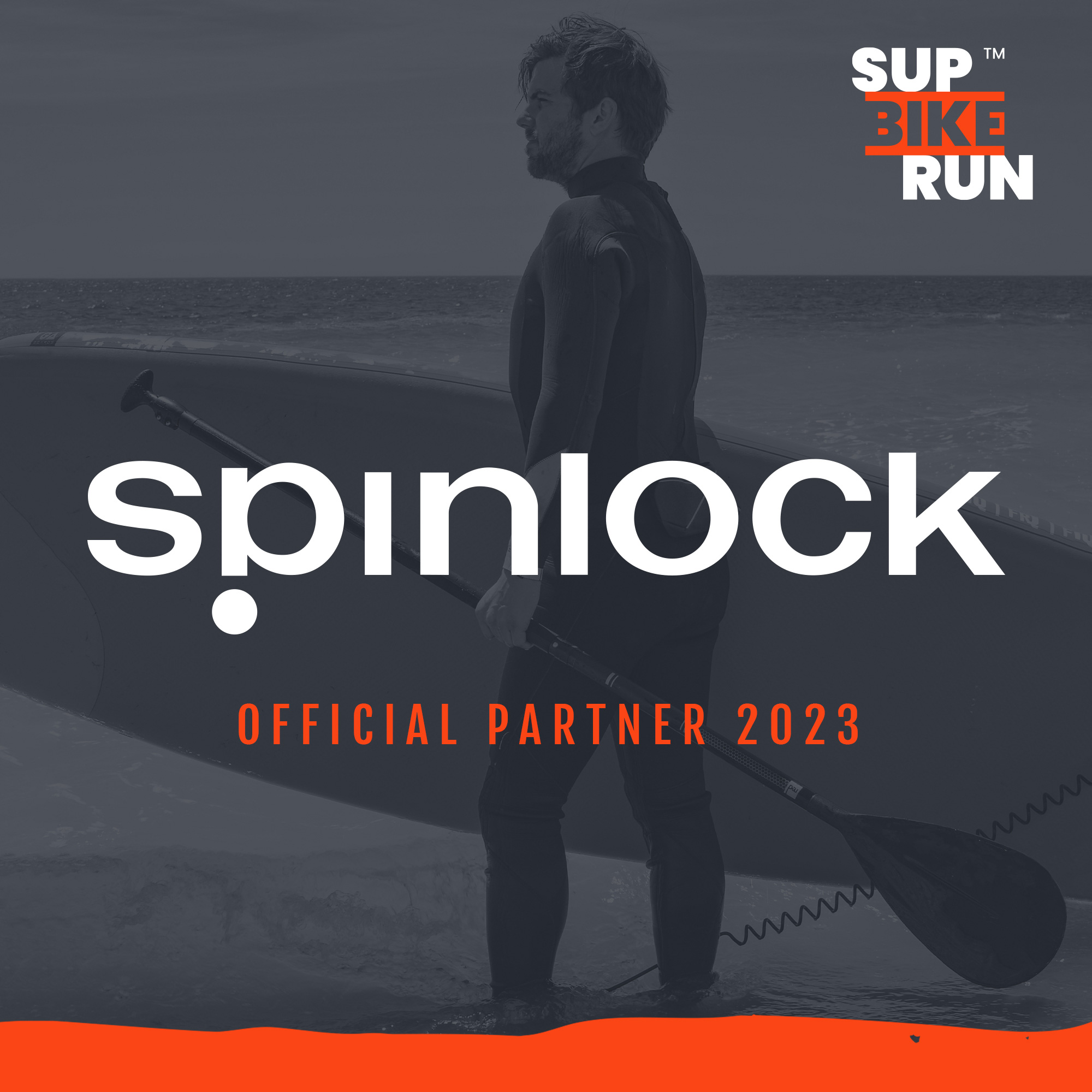 Spinlock official partner for SUPBIKERUN
With safety a priority at our events we are excited to be using the Spinlock ALTO belt pack at all SUPBIKERUN events this year. Whilst a PFD for our events is not compulsory (with the exception of Wimbleball Lake, Exmoor) we are strongly advising that all our participants wear an ALTO before entering the water.
THE ALTO BELT PACK
Designed for a range of water sports, the ALTO is a lightweight, compact, inflatable flotation device worn around the waist. Simple, discrete easy to use emergency inflation. Manually operated, the inflatable tube is released from the waist pack and then supports the user under the arms and around the chest.
The ALTO OFFERS A SIMPLE AND EASY TO USE INFLATABLE PACK THAT FEELS INVISIBLE WHEN WORN
+ One size
+ Available in 5 different colours (Black, Blue, Red, Orange, and Yellow)
+ Large 75N of emergency buoyancy
+ Compact and lightweight adjustable waist belt for a simple, close fit
+ Can be worn on front or back
+ Manually activated
+ Can be used multiple times by purchasing a rearming kit and watch the simple rearming video

ABOUT SPINLOCK
Spinlock is an independent and innovative company based in Cowes, UK, the 'Home of Yachting'. Spinlock has over forty years; experience of designing and manufacturing for the marine sector.
Spinlock will supply SUPBIKERUN with the ALTO Belt Pack, a lightweight and innovative safety flotation device. We will have 30 ALTO packs at the start line of each event for our participants to use. Alternatively, you can purchase your own ALTO pack with 25% off by using the link below and using the promo code: SUPBIKERUN
Learn more about Spinlock and the ALTO: https://www.spinlock.co.uk/alto