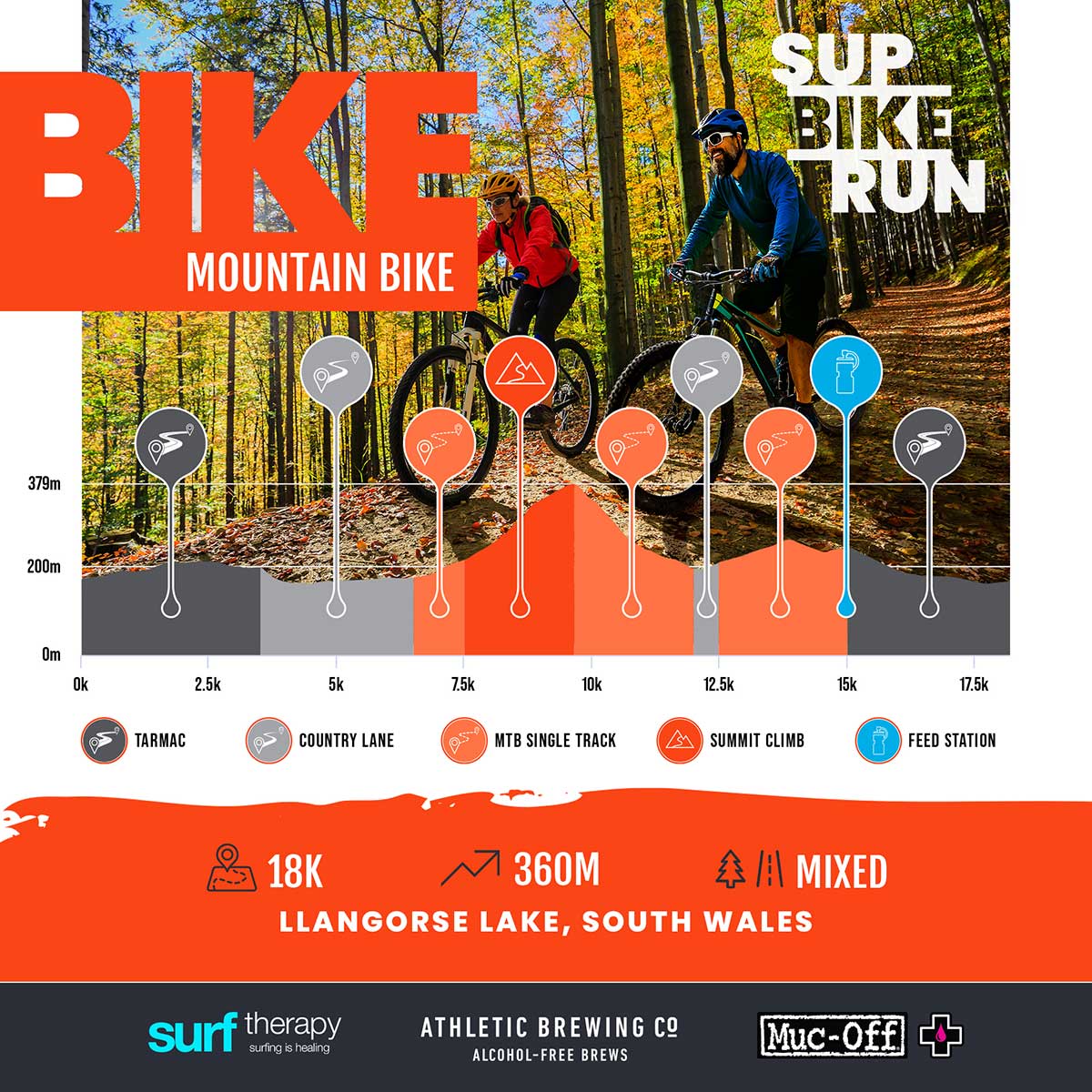 SOUTH WALES MTB – THE BIKE ROUTE
Set in the heart of the Brecon Beacons National park, Llangorse Lake is the largest natural lake in South Wales and a stunning venue for SUPBIKERUN.
The 18K MTB bike route uses a combination of sleepy roads and beautiful country lanes before breaking you out on to impressive single track. The jewel in this ride is the Alt yr Esgair, referred to locally as 'The Allt', the Welsh name signifies 'wooded ridge or slope'. But don't be misled by the word slope. This is one cracking climb that starts gradual leading you up through the Venison farm with fields of deer on your right and rolling sheep meadows to your left.
As you progress further along the trail the gradient steepens as you push towards the summit of 'The Allt'. As you reach 390m you quite literally feel on top of the world with mountain ranges to both your left and your right, and an incredible view down to the River Usk in the valley below.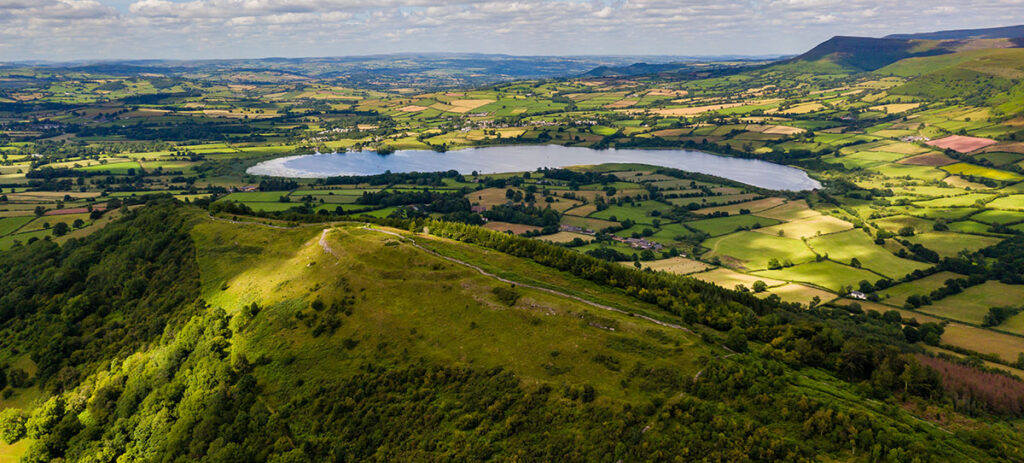 Following your tough climb, you are then treated to an awesome downhill section off the back of 'The Alllt', sweeping single-track, rocky in places breaks out on to fast rolling trails as you drop lower to the valley below on the Three Rivers Ride towards Pennorth. At the 15K mark you'll see the feed station before a quick blast downhill on quiet roads back to the lake.
Distance – 18K
Lowest Point – 156m
Highest Point – 379m
Uphill – 8.73K
Downhill – 7.47K
Flat – 1.98K
Steepest Uphill +16.7%
Steepest Downhill -14.4%
Longest Uphill – 3.33K
Longest Downhill – 2.52K