Athletic Brewing Company official partner for SUPBIKERUN
At Athletic, we're firm believers that you shouldn't have to sacrifice your ability to be at your best to enjoy great beer – so, we created our innovative lineup of refreshing, alcohol-free craft brews.
Integral to our mission is access to safe outdoor spaces for communities to get outside, to be active and mindful, and to create memories with friends and family. If we don't start acting in a sustainable manner, we're going to lose our chance at great outdoor adventures and outdoor sports.
FREE CHILLED BEER AT THE FINISH LINE
Courtesy of the Athletic Brewing Company, each participant will receive a refreshing chilled alcohol-free craft beer as they cross the finish line at each of our events.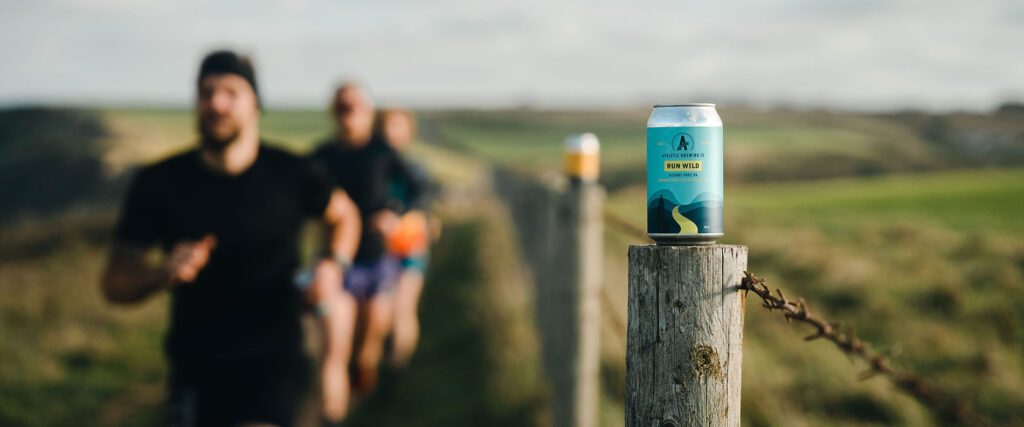 THE FLAGSHIP BEERS
Run Wild IPA – Run Wild is the ultimate sessionable IPA for craft beer lovers. Brewed with a blend of five Northwest hops, it has an approachable bitterness to balance the specialty malt body. Always refreshing and only 65 calories.
Upside Dawn Golden – Classic craft Golden Style. Refreshing, clean, balanced, light-bodied. Aromas subtle with floral and earthy notes. Brewed with premium Vienna Malt along with combo of English and traditional American hops. Gluten free and only 45 calories.