TrueStart Coffee official partner for SUPBIKERUN
TRUESTART YOUR DAY. TRUESTART YOURSELF
TrueStart Coffee is a B Corp certified, ethical British family business. We make award-winningly delicious, super clean, healthy coffee that makes you feel amazing! From barista-grade instant coffee to speciality roasted beans and sugar-free drinks, there's a positively energising TrueStart Coffee for every occasion, hot or cold.
POSITIVE ENERGY IS CONTAGIOUS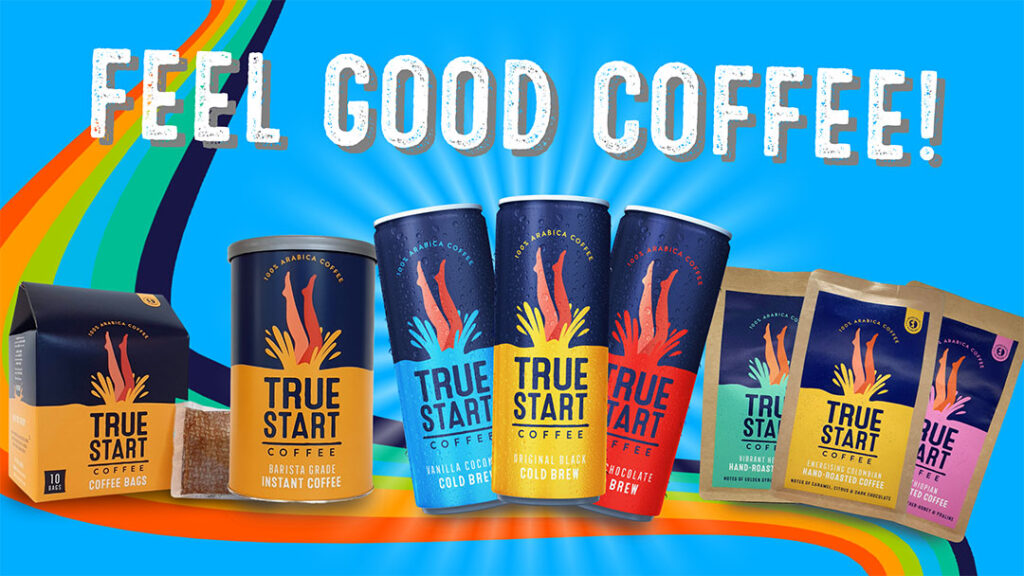 TO MAKE YOUR MARK, YOU HAVE TO FEEL GREAT!
Courtesy of TrueStart Coffee, those participants not wanting a chilled beer at the finish line can opt for a positively energising Salted Caramel iced coffee from TrueStart Coffee at the finish line.
"All TrueStart products are crafted for ultimate taste with unrivalled health benefits. All sugar-free and no calories, and naturally rich in antioxidants, so you can enjoy the cleanest, healthiest coffee on the planet. Whether you are trying to beat the 3pm slump or to simply find a healthier coffee that isn't packed with nasty ingredients, TrueStart Coffee is for you!"
Helena & Simon, Co-Founders | @TrueStartCoffee
Discover more about TrueStart Coffee, use code SUPBIKERUN at the checkout to get £5 off your 1st order!
*No minimum spend. New customers only!