Lifesystems official partner for SUPBIKERUN
Lifesystems products are British designed and developed using cutting edge materials and techniques. Every design has been deeply considered to help you get the best out of life's adventures, no matter how big or how small.
To enable you to adventure further, secure in the knowledge you're prepared for anything.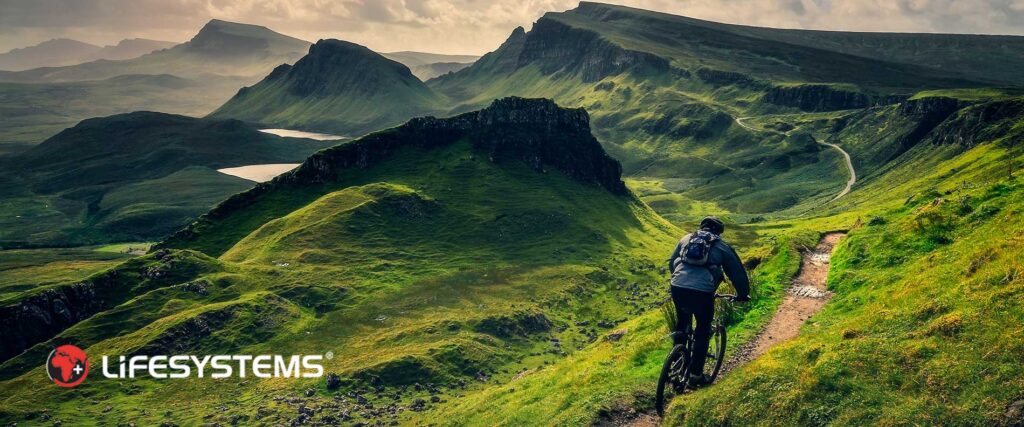 The success of any adventure you choose in life all boils down to how well you prepare. Through experience, we have found it's always the little things in life that can throw you off balance. That nagging blister as you transition from the bike to your run. The cloudy weather that lifts to leave you baking in the afternoon sun. The persistent annoyance of biting insects.
Whatever life throws your way, with a little preparation and careful thought to your kit, you can take on the world!
Lifesystems will be supplying each participant with a sachet of Mountain Sun Cream, providing access to Blister Kits within the bike transition zone, and kitting out our safety marshals with Mountain First Aid Kits.
Visit the Lifesystems website to purchase your essential kit list items, free delivery, and 15% off any two items using code 15OFF2